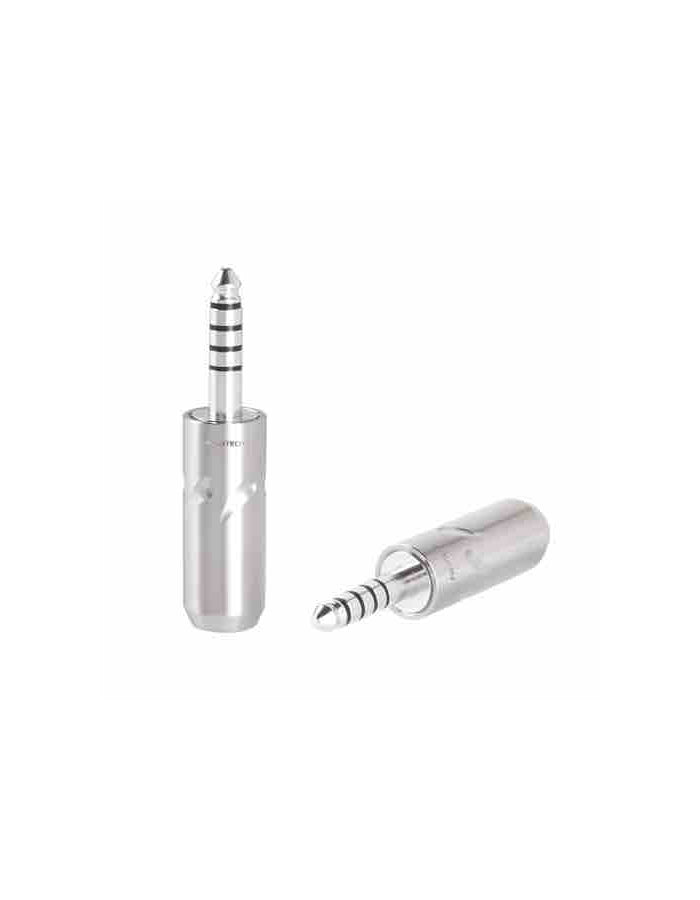 AAC HPX-1SE with HD-8XX to 4.4mm TRRRS
HPX-1 SE Our HPX-1 SE features 2 paralleled cables with twin 28-gauge single crystal OCC Copper conductors in adjoining PVC jackets, insulated with PE dielectric. Making this a highly unique headphone cable design, and impervious to noise and channel crosstalk, the Left and Right channel conductors are independently shielded with a braided silver-plated OFHC copper shield. HPX-1SE is designed not only for high resolution audio performance in the intimate environment of headphone listening, but is also ideal for multiple application compatibilities, and rugged durability for travel. Each HPX-1SE is built to order for your specific application and ready to ship in 3-5 days. Handcrafted one cable at a time, with pride in San Diego, California, USA.
Headphone Brand Model Compatibility:
Sennheiser HD800, HD800S, HD820, and Campfire Audio Cascade
A SIGNAL PATH OF THE UTMOST INTEGRITY
HPX-1SE is made using highest-quality technique for drawing copper available today, ÒOhno Continuous CastingÓ, or OCC, resulting in a signal path of the very best in high performance audio fidelity. Independently shielded left and right channel geometry makes for a noise free listening experience, with zero crosstalk. The high-purity single crystal OCC is insulated in a musical sounding PE dielectric, providing a detailed, and tonally accurate, rich, and full-bodied presentation. The robust, yet highly flexible construction is perfect for both home and travel. Audiophile grade connector parts from Furutech and Eidolic employ copper and phosphor bronze based conductive materials, insuring the signal transfer is made with maximum fidelity, and minimum signal loss. A no-noise Techflex multifilament jacket rounds out a high-performance design that takes any audiophile headphone model to a new and improved level of performance than stock cables.
CONNECTORS USED FOR THIS MODEL
Furutech FT-H800(R) Rhodium plated connector for Sennheiser 800 Series Headphones Furutech FT-7445(R) Rhodium plated 4.4mm TRRRS Balanced 4-pole Connector at Amplifier / Digital Audio Player
THE CABLE AT THE CORE
Ultra-high purity 2x 28 awg single crystal OCC Copper conductors per channel, insulated with PE dielectric.  L/R channels are independently shielded with a braided silver-plated OFHC copper shield, and covered with a durable PVC jacket.
| | HPX-1 Classic | HPX-1SE |
| --- | --- | --- |
| Oxygen Free High Purity Silver Plated Copper Conductors | | |
| Musical Sounding Foamed Polyethylene Insulation | | |
| Left / Right Channels Independently Shielded with OFC Copper Braid | | |
| Techflex No-Noise Multifiment Jacket | | |
| Brushed Aluminum Y Splitter | | |
| High Performance Eidolic Or Furutech Connector Options | | |
| Audiophile Grade Cardas Quad Eutectic Silver Solder | | |
| Custom Shop Assembly by Phil Martinez | | |