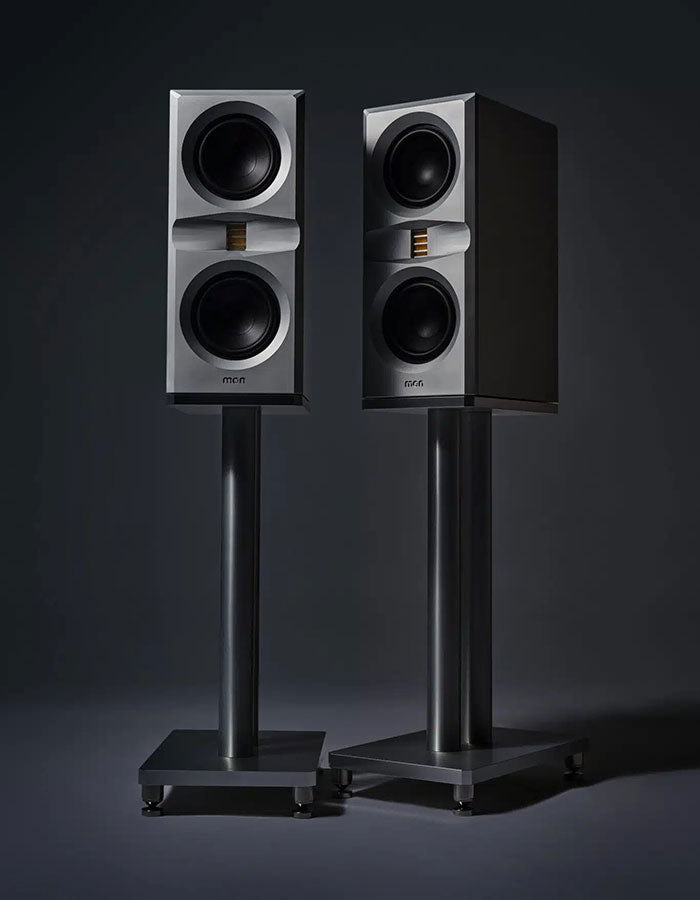 Speakers
PlatiMon VC One
1 In stock
Full Experience with Mon Sound
The PlatiMon Virtual Coaxial One is a true product design for high end audio consumers. The founder at MonAcoustic as well as the chief engineer, Jun Hyeog Seo, emphasizes his sonic signature by consideration of attack time, sustain time and release time to leave great listening experience. The enclosure on the speaker, is reinforced with the highest quality 6601-grade aluminum that promises transparent and modern clear sound. PlatiMon VC One unifies top-notch finishing quality with hyper brushing technique ensuring the premium experience through and through.
The PlatiMon VC One is particularly designed to replicate natural sound reproduction while achieving a wide range of frequencies from 45 Hz to 28K Hz.
The high-performance in-house designed AMT tweeter produces higher frequencies from 3,100 Hz up to 28,000 Hz. The main 5″ driver and woofer consist of special neodamium feerrites applied German units that handles low to high frequencies from 53 Hz to 3,100 Hz with a sensitivity at 91dB.
The PlatiMon VC One has dedicated sides to the speaker, which bring forth soundstage and depth of sound you would not expect from the size of bookshelf speakers.
Configuration: 2 Way Virtual Coaxial
Cabinet Material: Aluminum 606 Grade
Face Plate Colors: Silver, Black
Bespoke Color: Available on request with additional cost
Tweeter Unit: Mon Acoustic designed AMT tweeter made in USA
Driver Unit: Customized 5" harmonic driver made in Germany
Frequency Range: 45h ~ 28,000hz
Impedence Sensitivity: 4 Ohm/91dB
Speaker Dimension(inch) & Weight(lbs): 10.6"(L)/7.5"(W)/17"(H) & 32 lbs each