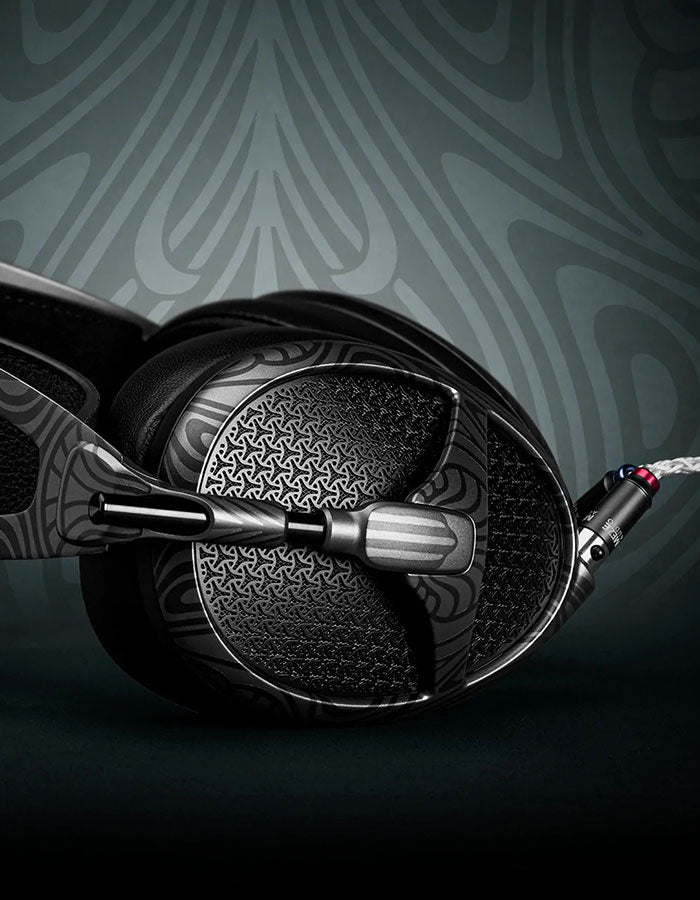 Meze Audio Elite Epoque Headphone
1 In stock
Combining an exclusive aesthetic with state-of-the-art engineering, ELITE delivers an accurate, authentic listening experience ready to meet the highest expectations of the proficient audiophile. "With ELITE, we've created something that transcends all barriers of headphone design and engineering and moves to a new, artistic, graceful level. Following in the footsteps of a successful partnership, together with Rinaro Isodynamics we managed to exceed our expectations once again and create something for the ages. It's not mass production; it's the craftsmanship that sparks the magic and wonder in ELITE, what makes it exciting, and these are values that we choose over any shortcuts."
Antonio Meze,
Lead Designer and Founder of Meze Audio
Driver type: Rinaro Isodynamic Hybrid Array Driver

Open-back, Circumarural headphones

Aluminum CNC frame

Carbon fiber headband

Patent Pending pressure distribution wings

Revolutionary isomagnetic ear pads

Anthropometric ear cup shape
Discover the highly complex geometrical imprint accentuated through the silver finish of the CNC aluminum frame. A deep black grill with intricate carvings completes the look, turning ELITE into a futuristic take on personal audio design. The patent-pending suspension wings support system is elongated and curved at both ends, descending further on teh side of the head and distributing the weight of the headphone evenly, for an utmost comfortable listening experience.

Ultra Low Distortion

Lightweight

Ultra High Resolution Audio

Rinaro Parus Diaphragm

Easy to Drive

Patented Isodynamic Hybrid Array Technology
Elite Epoque is the limited-edition of Elite. It pays homage to Art Nouveau - an inspirational philosophy that changed the way we percieve arts forever. An ideal synthesis of art and technology, this headphone is the timeless reminder of "La Belle Epoque".
Diaphragm Type: Rinaro Plus [MZ3SE]
Frequency Responses: 3 - 112,000 Hz
Impendance: 32 ohm
Nominal SPL: 101 dB (1mW/1kHz)
Maximum SPL > 130 dB
Total Harmonic Distortion (THD): <0.05% (in the whole frequency range)
Weight: ~ 420g
Included Accessories:
-Case: High-strength silver-colored aluminum suitcase with foam inserts
-Cable options:
2.5m OFC cable, ending with 6.3 jack
1.2m OFC cable, ending with 3.5 jack
2.5m OFC cable, ending with XLR connection
-Headphone termination: 2x4pin Mini-XLR
-Two sets of earpads included: One Hybrid (perforated Alcantara interior + Leather exterior) & One Alcantara