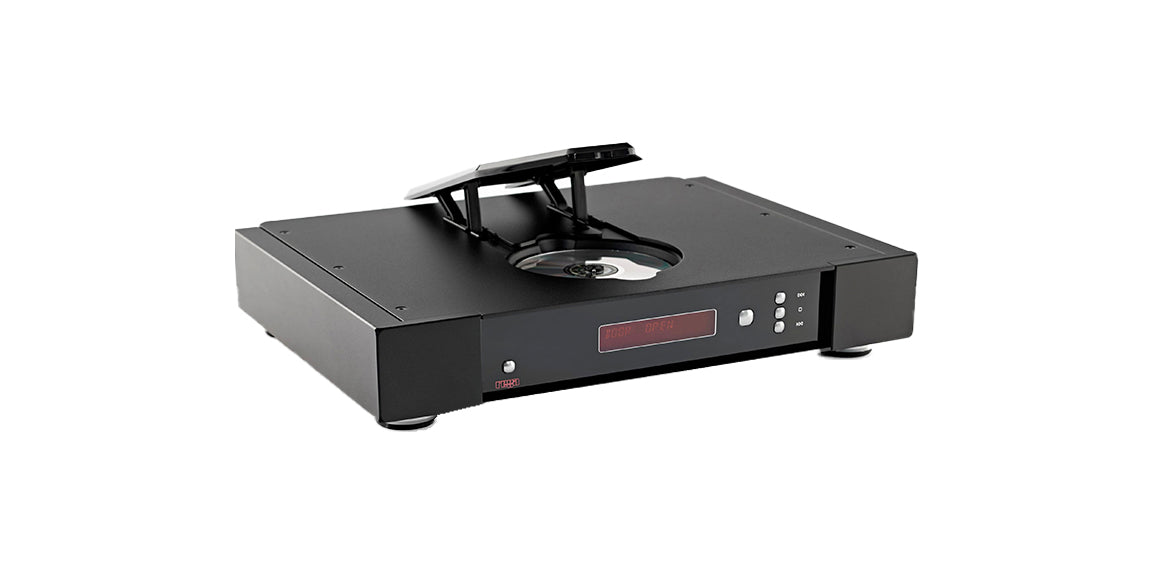 A History Lesson
The CD can run, but it cannot hide from the promise made to consumers when players were introduced to the United States in Spring of 1983. Developed through the partnership of electronic industry giants, Sony and Phillips, digital audio technology, and the Compact Disc boasted the lofty ability to offer music lovers and audiophiles alike "Perfect Sound Forever".
History proved to be a harsh mistress for the shiny, metallic discs, however, as neither premise was shown to be completely true. Early players and recordings alike could sound thin, shrill, and worst of all, bright and fatiguing. Depending on the quality of the master tape, and the care taken in the production process, many CDs could also sound veiled, lifeless, and opaque in comparison to the original recordings on LP or even Cassette tape formats.
Put Those Old Records on the Shelf
With all of this said, it was predominantly audiophiles taking exception to the perceived sonic shortcomings of CD. Recorded music sales, strong through the late 70's, and continuing to peak yearly during the 80's, moved the new format forward briskly. Consumers were ready to embrace the potential, and advantages of digital audio. Car and portable players were introduced, and interest expanded. I even threw caution to the wind despite the enthusiast pushback, selling my treasured LPs, and buying a Magnavox CDB-650; one of the better sounding "budget" players at the time.
With so much potential at hand, and with audiophile criticism tapping on shoulders, digital audio engineering evolved, and sound quality greatly improved in the '90's and into the 2000's. CD players, along with high performance Digital to Analogue Converters made the CD, and eventually digital audio files not only listenable, but exceptionally good. Digital audio was here to stay and was sounding better all the time.
A Rega CD Player?
Late to the party while continuing to improve their bestselling turntable designs, Rega decided to throw its hat in the ring with its first CD player, the Planet, in 1997.
In typical Rega fashion, the Planet was designed as a convenient, yet funky-styled top loader that revealed the spinning CD through a clear Perspex window. All this within a robust aluminum clamshell case, offered at a reasonable $795. Most importantly, the Planet sounded sublimely musical, with a solid dose of analog inspired smoothness and warmth injected into the sonic mix. It became a hit with audiophiles looking for something different in a crowded field of quality CD spinners.
CDs in the New Millennium
In today's world of "CD Quality" Streaming Services, and high-definition digital audio files, the CD player continues to hold a place in the hearts, and in the systems of many, if not most audio enthusiasts. A quality CD player can also double as a CD transport fronting a high-end DAC.
There is a certain romanticism involved in selecting a CD from your treasured collection, and having an intentional, hands-on experience in the listening process. Well respected component manufacturers, Rega included, continue to offer quality CD players in their line-ups.
One listen to our old favorites this past weekend, through our Rega Apollo CD player with its high specification Wolfson WM8742 digital to analogue converter onboard brought this special experience flooding back. In fact, my wife and I were entranced with just how good CD's we have heard countless times through the years sounded with the Apollo connected to a Rega Aethos amp, and Spendor A-4 speakers. A sublime musical experience to be sure; I was astonished at just how good this $1,095 CD player sounds.
It's Your Turn
Rega has CD players to fit every audiophile's expectations, and budget. From the entry level Apollo to their dual function Saturn-R CD Player / DAC, along with the high performance ISIS Reference CD Player, and tube based Valve ISIS, Rega has got your CD playing needs covered.
Contact us today for more information on Rega CD players, or to design an entire system. You will be glad you did!