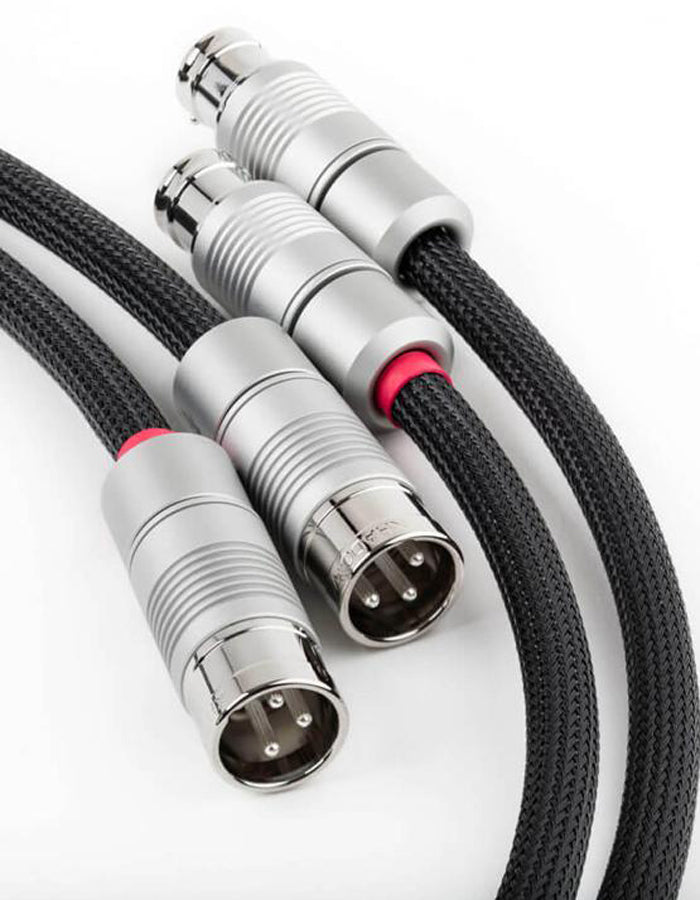 IC-3 SE
Our step-up series interconnect, featuring high purity silver-plated OFC conductors with high-performance XLR's. Silver plated OFC copper pins and terminals help to create a more neutral sound, assembled with audiophile-grade solders and covered with durable Techflex braided sleeving.
DELIVERING IMPRESSIVE SONIC PERFORMANCE
IC-3SE-XLR is a premium balanced interconnect cable, with a custom shop, hand-crafted build and aesthetic that extends the proven performance of our award-winning IC-3 Classic.  Outfitted with Xhadow  XLR's connectors, and terminated with audiophile-grade solders.  The result is a remarkably refined cable that competes favorably against dealer XLR interconnects in the $900-$1,500/meter range.
SOUND CONNECTIONS XHADOW PRECISION XLR
Precision, elegant machined art, Xhadow XLR is one of the finest hi-fidelity XLR's in the world,  designed with audiophile performance in mind. Made from pure aluminum rod-stock and anodized in "Xhadow Gray" for a durable and non-conductive finish,with a mirror plated outer passive shell, and a machined Teflon dielectric.  Pure silver-plated copper contact pins give a rich, nicely resolved, neutral sonic character.