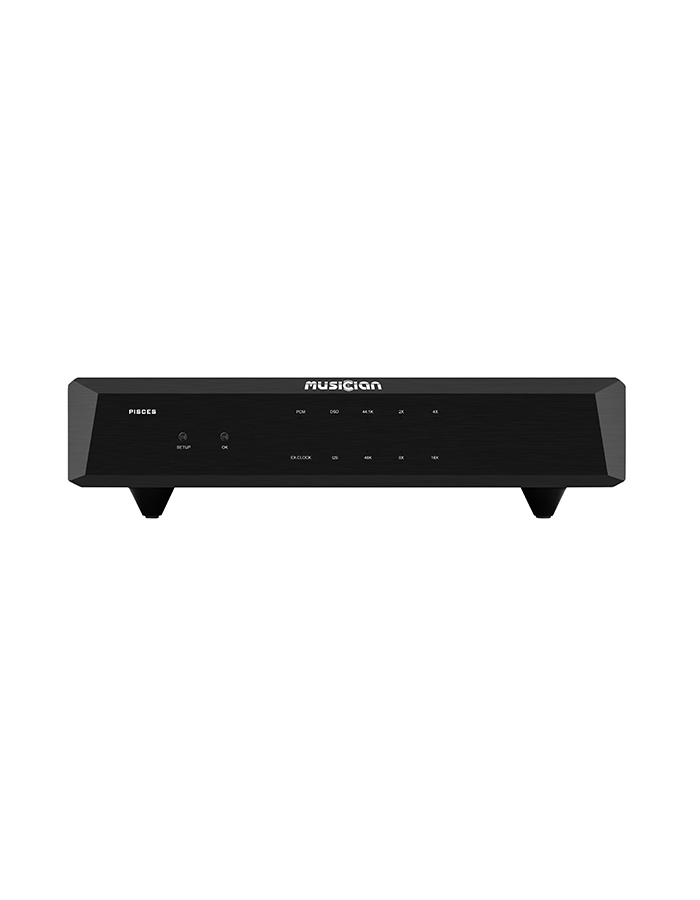 Musician Audio Pisces Digital Interface
Out of stock
IN STOCK, SHIPS NEXT BUSINESS DAY!
HIFI Digital Interface. TCXO temperature compensated active crystal oscillator FPCA DSP processing architecture.
Pisces is equipped with a dual femto clock, which is powered by an O-type transformer to ensure stability, linearity and femtosecond clock output frequency. Its high reliability can provide high stability and low phase noise frequency signals. The regeneration signal is more accurate, the details are more realistic, and the sound is smooth and natural. Pisces adopts temperature compensated active crystal oscillator. The temperature compensated crystal oscillator can automatically adjust the external matching capacitance matrix by measuring the temperature, so as to m=make the frequency more accurate and stable. The USB input data of Pisces isolaation buffer is re-timed by FEMTO crystal oscillator, and the low jitter digital output can be connected to any external DAC. It turns the computer audio system into a high-quality transmission system. Once sound waves add Pisces to the digital audio chain, this improvement is obvious.
Digital Input: USB
External Clock Input: 45.1548MHz / 49.152MHz
Digital Output: AES/EBU x2 Optical Coaxial
DSD: All interfaces support DSD64 (DOP); USB input and I2S output supports DSD512
AC Power Supply: 100-240VAC, 50/60Hz (Worldwide Voltage)
Power Waste: <20W
Size: 250(W) x 235(D) x 70(H)mm (Height includes base)
Machine Weight: 3.5kg