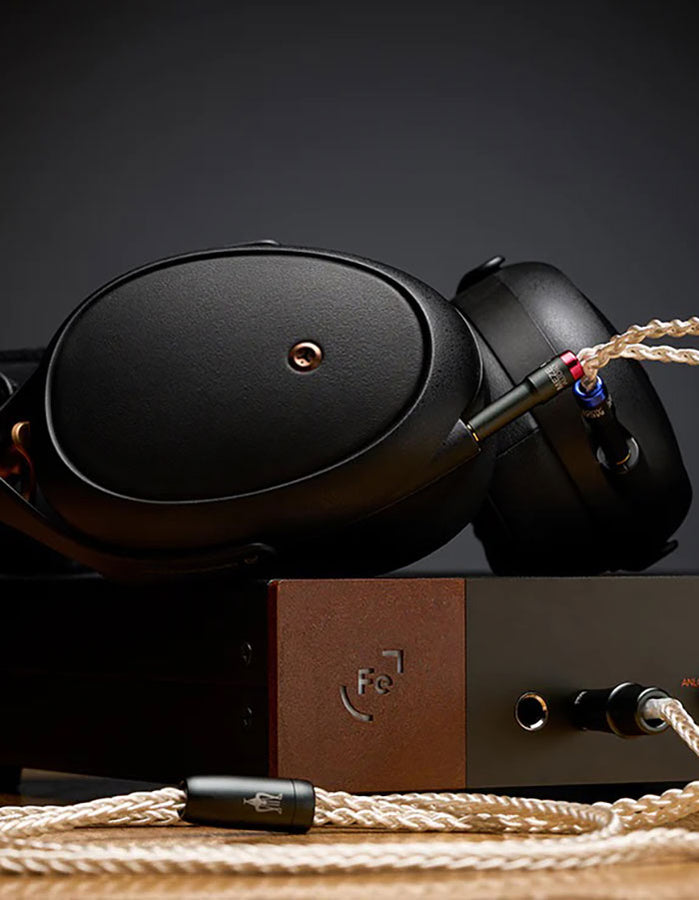 Meze Audio Liric Headphone
1 In stock
LIRIC features the state-of-the-art technology developed by Rinaro, re-engineered for day-to-day use. The MZ4 Isodynamic Hybring Array driver was scaled down and tuned to deliver an audio experience in-line with its larger counterparts found in Empyrean and Elite. Combined with the closed back design, it helps preserve the orginal clarity and emotion of your favorite music through enhanced sound and minimized external noise.
Driver type: Rinaro Isodynamic Hybrid Array MZ4

Closed-back circumaural headphones

Lightweight magnesium frame

Stainless steel headband with padded cushions with optimal airflow control

PES System

Genuine leather headband

Created exclusively for Meze Audio, the MZ4 driver offers the same dual shaped voice coil array seen in the Meze Empryean. Over 30 years of R&D have gone into developing this technology, resulting in one of the lightest and most advanced planar magnetic drivers on the market. 
Diaphragm Type: Rinaro Isoplanar [MZ4]
Frequency Response: 4 - 92,000 Hz
Impendance: 30 ohm
Nominal SPL: 100dB (1mW/1kHz)
Maximum SPL: >130dB
Total Harmonic Distortion (THD): <0.15% (in the whole frequency range)
Weight: ~ 390g
Included Accessories:
-Case: Gift box with foam inserts
-EVA pouch with soft plush interior
-Included cables:
1.5m soft TPE cable, with aluminum casings, ending with 3.5mm jack; 3m soft TPE cable, with aluminum casings, ending with 3.5mm jack;
One PCUHD premium cable of your choice - either "extra premium silver-played or copper cable" as gift.
Headphone termination: 3.5mm TRS jack
Included adapters: 6.3mm gold-plated jack, Airplane jack