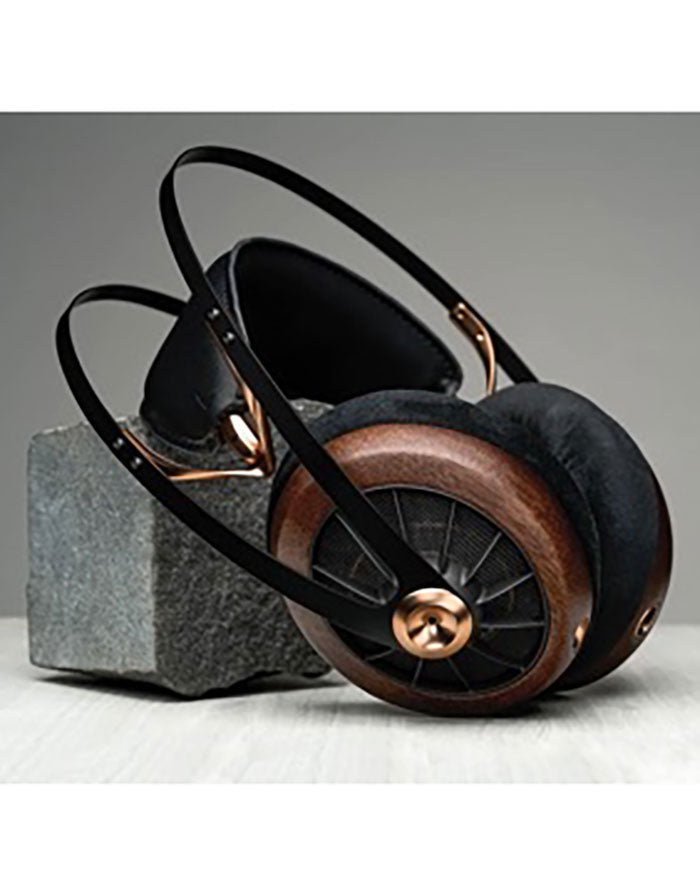 Meze Audio 109 Pro Headphone
1 In stock
Made of carbon fiber enforced cellulose composite, the W-shaped dome is able to reproduce high-frequencies with incredible detail, clarity and definition. More durable than conventional alternatives used in dynamic drivers, yet lightweight, this composite helps reduce resonances that may lead to harmonic distortion. It offers emotionally engaging sound with great detail, clarity and just the right amount of punch. The 109 PRO is all about comfort - from the structural design of the headphone to the choice of materials, all decisions were carefully made to ensure the final product rises to the highest standard, in terms of ergonomics.
Dynamic open-back circumaural headphone;

Driver features the 109 series Dual Membraane Diaphragm - a combination of Beryllium-coated polymer, cellulose + carbon fiber composite and copper-zinc alloy;

Easy to drive from most devices, from portable sources to full home setups;

Dark walnut wood ear cups, zinc, manganese steel, vegan leather headband and soft velour ear pads for a comfortable, lightweight, yet highly durable structure.
Transducer Size: 50mm
Frequency Response: 5Hz - 30KHz
Sensitivity: 112dB SPL at 1KHz, 1mW
Impendance: 40 ohm
Weight: 375 gr (13 oz) without cables
Ear-Cups Black Walnut Wood

Included Accessories:
-Case: Hard EVA pouch
-Included Cables:
1.5 soft TPE Cable, with black aluminum casings, ending with 3.5 mm jack; 3m soft TPE Cable, with black aluminum casings, ending with 3.5 mm jack
-Headphone termination: 3.5 mm TRS jack
Included adapters: 6.3mm gold-plated jack