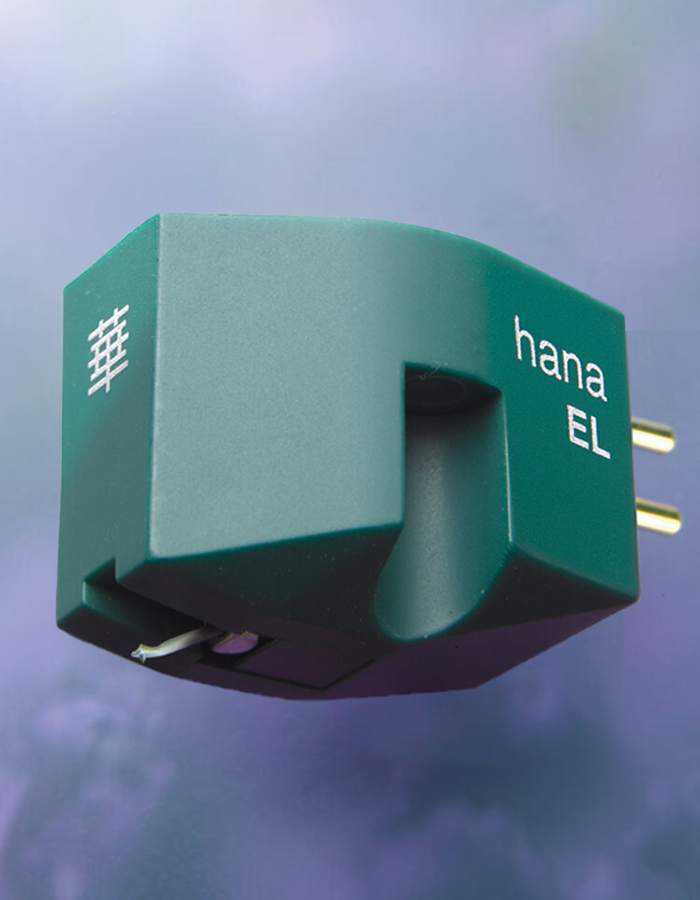 Hana EL & Hana EH Phono Cartridges
1 In stock
The Hana EL provides high-end musical performance from a low-output moving coil cartridge at an extremely attractive price.
The Hana EH high-output moving coil cartridge represents the best way to upgrade from "starter" MM cartridges that typically come packaged with most entry-level turntables.
EL: Handmade in Japan, the EL uses ALNICO magnets and affords the listener the textural, imaging, and musically involving qualities associated with the best MC cartridges. Long prized by audiophiles and music lovers, affordable low output MCs such as the EL are a perfect match to today's generation of high-gain phono stages.
EH: Weighing in at only 5 grams, and possessing great tracking ability, the Hana EH cartridge's distinctive moss green body houses a special cross-coil generator, reproducing great bass and dynamics. The elliptical stylus mounted to an aluminum cantilever easily extracts the music in the groove as it effortlessly traces you LPs. The EH is plug-and-play compatible with MM phono stages found in integrated amplifiers and AV receivers.
EL & EH Specifications:
Stylus: Synthetic Elliptical
Cantilever: Aluminum
Output Level:
EL: 0.5mv/1kHz
EH: 2mv/1kHz
Output Balance: <2dB/1 KHz
Vertical Tracking Force: 2g
Trackability: 70 µm/2g
Channel Separation: 25dB/1kHz
Frequency Response: 15-25,000Hz
Impedance:
EL: 30Ω/1kHz
EH: 130Ω/1kHz
Suggested Load Impedance:
EL: >400Ω
EH: >47kΩ
Cartridge Weight: 5g
Body Color: Moss Green